Top Concreting Contractor in Huntington Beach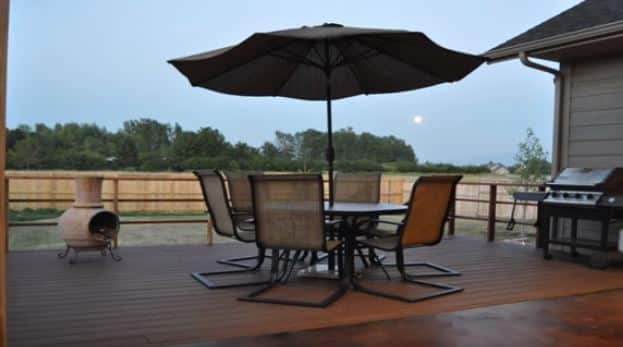 Having a functional and stylish concrete patio is among the best methods of making certain you improve the resale value of your home while making it more pleasant and accommodating for you and your loved ones.
Whenever you need to install a concrete patio or repair an old one, you require a specialist who you can depend on to deliver nothing but the best.
DCD Concrete is a full service, A-class concrete specialist with the needed experience, labor force, skills, and equipment to develop for you the patio of your dreams.
Whether you require a place where you will offer outdoor entertainment for your family and friends, an outdoor sanctuary where you can unwind as you ponder on vital concerns in life, or an oasis which provides optimum comfort as you have dinner with your loved ones in Huntington Beach, you can rest assured that DCD Concrete will deliver it to you. We are at your service!
Do you have an image or idea of the backyard retreat that you want installed in your outdoor space? Is there a patio you saw in a movie or in a magazine that you want to be actualized in your backyard? Are you searching for somebody who can install a patio that will mix perfectly with your landscape? Think DCD Concrete!
Regardless of your vision, finances, or way of life, you will have the concrete patio of your desires and enjoy the complete advantages that feature in it. To us, the customer is an important stakeholder in our business. We value your commitment and trust. Therefore, you can expect a spectacular service from every member of our staff.
Our objective is to maintain the reputation we have earned through years of hard work. For this reason, you can expect a quality service that will be completed within the predetermined time and budget. Because you are valuable to us, we shall never leave your facility until we are 100% sure that you are happy with the concrete patio we have constructed and you have evaluated its performance.
Our concrete patio ideas
The reason we get new clients every day and get repeat business is because we provide all elements of the concrete installation. Unlike our competitors, we do not just lay concrete. We offer maximum flexibility, which implies that whatever you picture, we can build it!
Our team, that comprises of skilled patio contractors, can carry out any patio design or type. Whether you require an attic design or an ultra-modern element, we shall give it to you. What makes this possible is that we shall engage you in every step of the way to guarantee we deliver precisely what you require.
Some of the ideas we can actualize include the following styles:
Rustic – if you desire your concrete patio to look like something from the past, we shall surround it with rustic architecture and earth tones which will result in a museum-like element that will bring life to your home.
Conventional – this idea is similar to rustic, but to bring a more conventional appearance, we shall use stones and bricks for walkways and paths to complement your concrete patio.
Tropical – is your home on the water? You are fortunate! We will integrate your concrete patio with blue-green themes, sandy shades, and a host of other beachy elements that will doubtlessly mix well with the environment; thus making your home a paradise that will be envied by many people in Huntington Beach.
Ultra-modern – if going vintage is not your thing, it doesn't mean that we do not have something for you. We integrate high-grade concrete with modern-day elements to offer you an ultra-modern concrete patio that will make heads turn, and convert your home into a relaxing landmark that will appeal to any by-passer.
Concrete is a highly flexible product. We take advantage of this reality to deliver picturesque patios that you can not find anywhere else. Call us today and get an opportunity to view some of the designs and styles we have constructed over the years in our portfolio.
Decorative Concrete Patios in Huntington Beach
A concrete patio may not be sufficiently appealing even if it is molded to simulate the most pricey materials in the market. To add glamour to the patio, you might be required to add some decorative elements. If you are searching for somebody to do this for you, look no more. We are the decorative concrete contractors you can rely on!
Whether you require stamped, stained, or patterned concrete patios, you can depend on us to offer the best. After we complete the task, we shall then utilize quality sealants to seal your patio; something that will offer you maximum durability, performance, and curb appeal.
Trust DCD Concrete for developing and constructing concrete patios
We have over 3 decades of experience building concrete patios in Huntington Beach. We are available 24/7 to offer solutions to all your woes. All our service technicians are conversant with various patio styles; thus you can have the assurance that they will offer you with whatever you require, its intricacy notwithstanding.
Create unlimited possibilities with our advanced patio styles. Start experiencing your outdoor space in a whole new way. Get in touch with us today for a free quote!